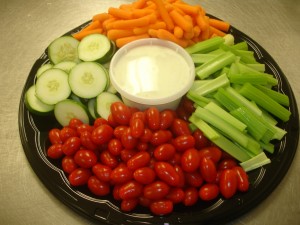 Vegetable Tray
( celery, carrots, cucumbers, and tomatos served with dressing dip)
.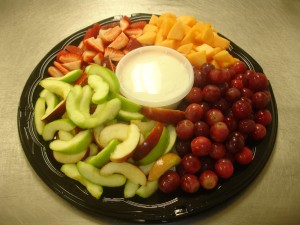 Fruit Tray
( strawberries, grapes, cantaloupe, and apples served with a cream dip)
.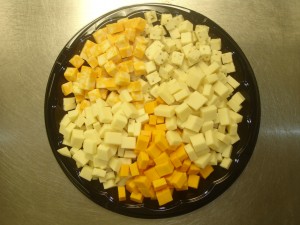 Cheese Tray
( a variety of cheese served sliced or cubed)
.
Meat Tray
( ham, turkey, salami, bologna, roast beef, corned beef, salami)
.
Bread Tray
(variety of sliced bread)
.
Condiment Tray
(lettuce, tomato, onion, mayo, mustard, pickles, banana peppers)
.
Salad Tray
( chicken salad, tuna salad, cole slaw)