Joe's Delicatessen is the best deli in Salem, Virginia!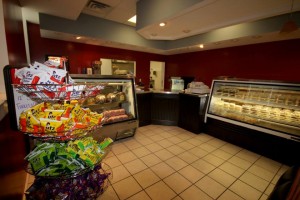 Generous portions – made fresh, specifically for you! As always… Salem's Real Deal!
We offer dine-in, takeout, delivery and catering.
And check out our "Box Lunch" deal from the Catering Menu.
Open Monday – Wednesday 7am – 3pm,
Thursday & Friday 7am – 8pm.
Ask about after hours delivery with a 10 order minimum.
During regular hours, we encourage customers with larger orders to call in early with their order and expected time of delivery.
Catering consultations are available by appointment.
Like Joe's Deli on Facebook.